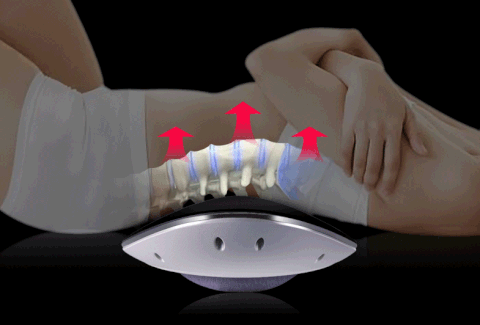 The device creates expansion, separating the vertebrae to relieve pressure, reducing the pressure between discs or off of a compressed nerve, as well as by stretching the surrounding joint structures and muscles.

it achieves the perfect 22° stretching curvature which boosts blood and nutrient flow.
Lumbar Traction Device will help you do the dynamic stretching exercises by pushing the waist up and down with the help of gravity. You do not need to move, the device will help you with traction and movement while the waist is stretching.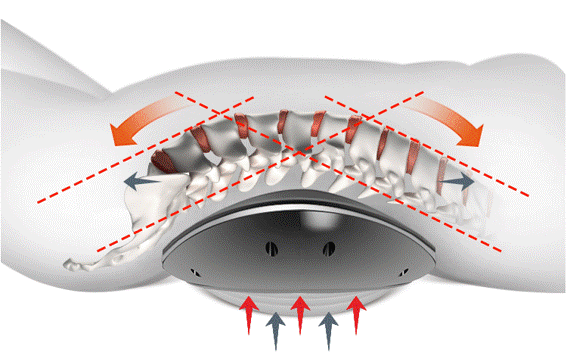 With the help of a controller, each mode combination can be adjusted according to the user's own feelings and preferences.
The height is increased by 10cm / 3.94 inch after inflation
These improvements may lead to enhanced mobility, range of motion, spinal alignment, and allow you to go about your daily activities with greater ease and comfort.