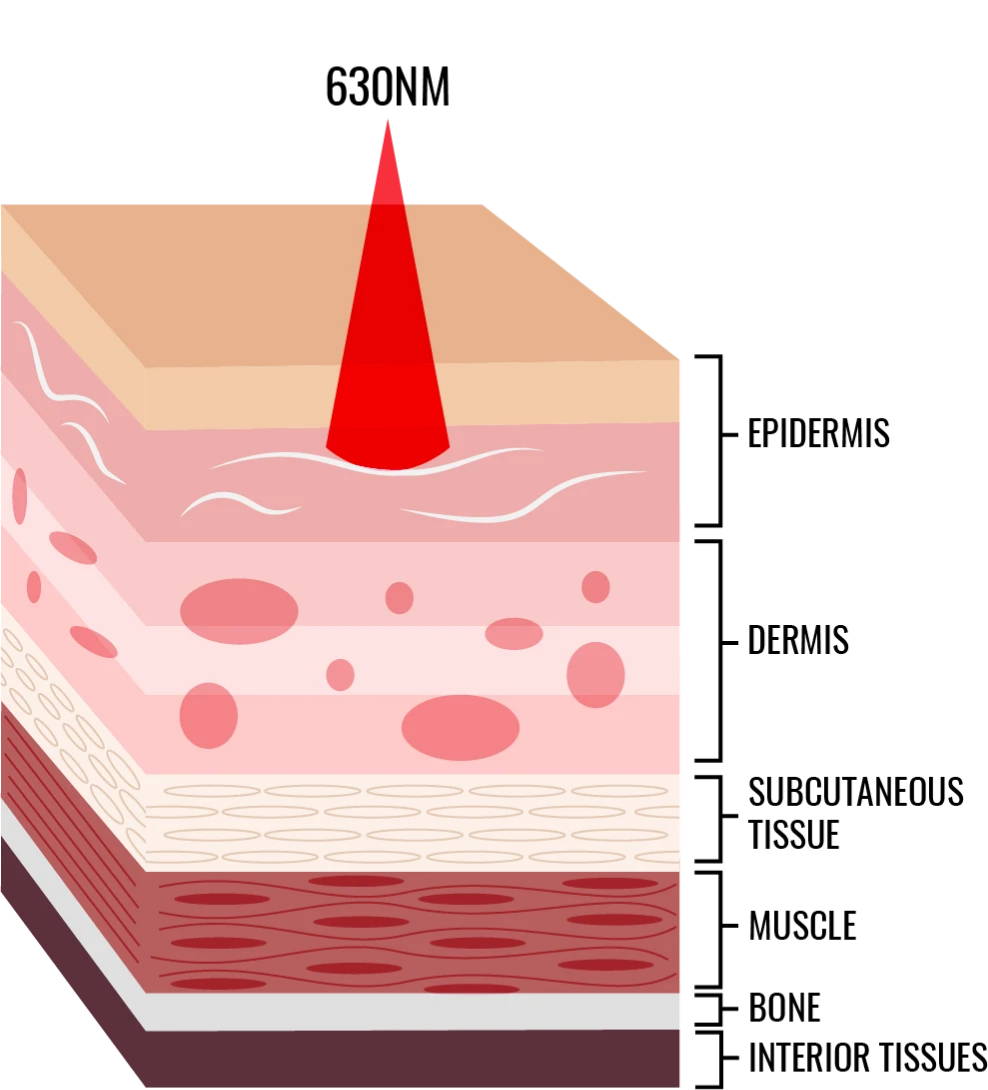 Reduced fine lines and wrinkles: In one study, the 630nm wavelength was combined with other beauty treatments such as microneedling to create a statistically significant improvement in photodamage, fine lines and sagging.

An improvement in skin disorders such as psoriasis



Hair regrowth: Red light therapy containing the 630nm wavelength has been proven to be a safe and effective method of stimulating hair growth in both men and women.
Healing of superficial skin cancers: Wavelengths of 630nm have been shown to help in the treatment of non-melanoma skin cancers.
The treatment of acne: The 630nm wavelength has also been shown to help reduce inflammation and breakouts.