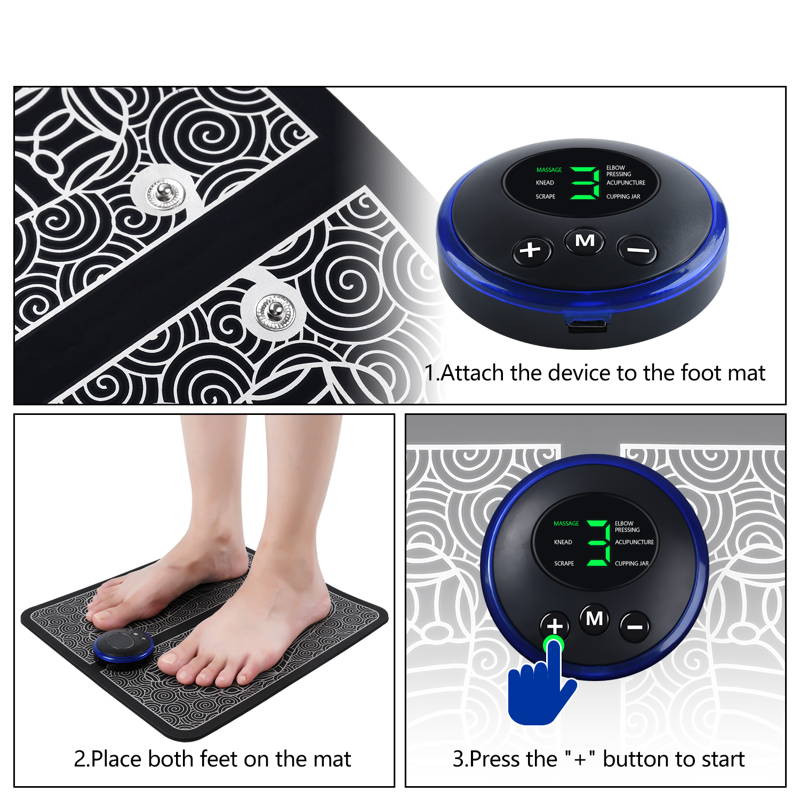 1. Fully charge the massage device before the first use

2. Install the massager on the foot mat.
3. Place both feet on the mat.
4. Press "+" to switch on. Press "M" to switch between six modes.
Cleaning the foot mat
1. When cleaning the foot mat, please turn off and detach the massager.
2. Wipe with neutral detergent with soft cloth during daily maintenance, do not use corrosive detergent and don't place it into water for soaking or washing.
3. When it is particular dirty, use a little medical alcohol (75% concentration) to wipe.
Recharging the main device
1. Plug in micro USB cable to the main device.
2. There will be a red light indicating the device is charging.
3. The red light will turn off when the device is fully charged.